Pandemic Impact
Covid-19 has caused hardships. Many vulnerable children who rely on the Bookmobile for resources now face additional challenges.
Children's programming (non-virtual) expected to resume in the fall of 2021.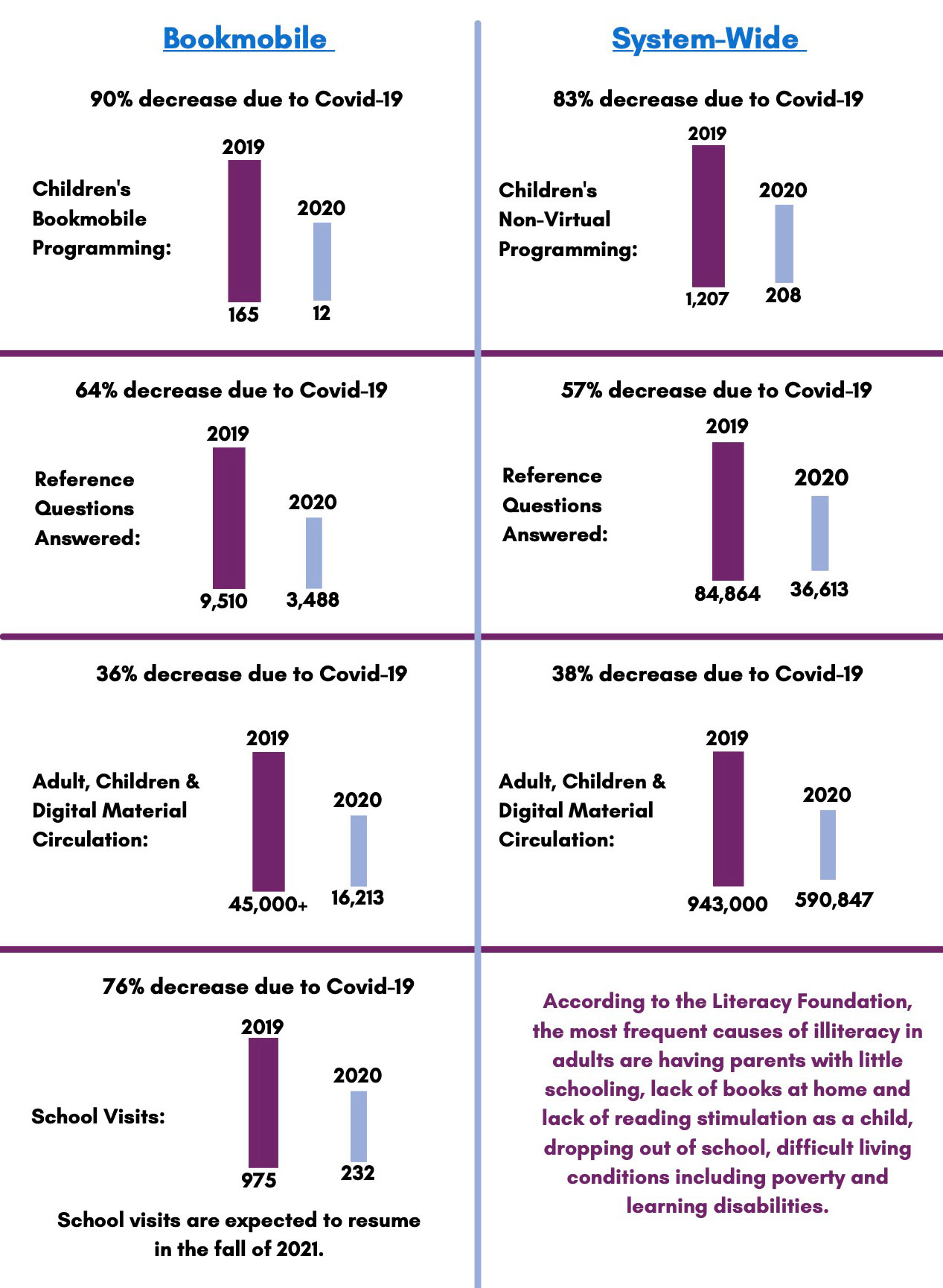 Help the APL Foundation as we support the most vulnerable in our community. Serving up literacy in partnership with Aurora's food pantries – hunger heroes and now also literacy heroes!
In light of the Covid 19 pandemic, the Aurora Public Library Board of Directors felt the best way to help Aurora citizens was to find ways to reach children in our community who have little or no access to virtual services and whose families may need support with remote learning.
We formed a partnership with the Aurora Area Interfaith Food Pantry and the Marie Wilkinson Food Pantry to help deliver over 6,000 literacy packets and books to families. The packets contain books and crafts with fun activity suggestions to help families learn together.