Meet Foundation Board Member Christopher Bennett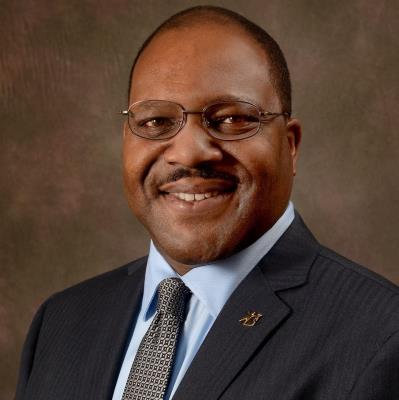 Christopher Bennett is a more than 20-year resident of Aurora, Illinois, and has joined the Board of Directors of the Aurora Public Library District Foundation.
He began his professional career in Office Equipment/Technology, first in field technology sales to trade associations, legal offices, libraries, and state government. Later he served in systems implementation coaching and training with OMD Corporation until moving to Naperville to join Canon U.S.A., Inc. in their Sales Training Division, where in his last role, he managed a sales technology certification program.
An avid enthusiast of 1930s and 40's jazz and marches since early childhood, and Influenced by stories from his Godfather, a former professional, studio swing musician who lost his career when rock-n-roll came along and he said he couldn't sight-read the new music, Bennett developed a passion for reading and learning everything he could. Christopher Bennett is passionate about sharing his knowledge with the community through his work as a business careers instructor, infotainer, and financial insurance professional.
Bennett has served the community through volunteering over the years with organizations, and community boards: social chair and "Church Visitation" project leader in Jaycees, Capital JazzFest Committee, Item writer and SME for CompTIA (Downers Grove) document imaging and networking certifications, teaching Junior Achievement programs at C. I. Johnson Elementary, Illinois Toastmasters, Naperville Area Chamber of Commerce Speakers Bureau, Big Brothers Big Sister of Southern Kane and Kendall Counties Resource Council, and Aurora Kiwanis Club.
Christopher Bennett is a graduate of Columbia College of Missouri's Business Program, Main Campus.
Bennett, a regular library patron himself, is excited to serve, supporting technology and other APL staff needs. He is enthused to help contribute to improving our library system's service to this community.
Today, Bennett lives in Aurora's 10th Ward with his wife Linda. He loves vegetable gardening and listening to brass instrumentals. He is currently active with the Life Lessons Scholarship Program of LifeHappens.org, the Aurora Regional Chamber of Commerce's Ambassadors Committee, in leadership, as Membership Captain, and his local, men's BSF (Bible Study Fellowship) group.